From Qingdao to Samarkand, the 22nd SCO Summit takes a look back at Chinese companies behind the scenes
From Qingdao to Samarkand, the 22nd SCO Summit takes a look back at Chinese companies behind the scenes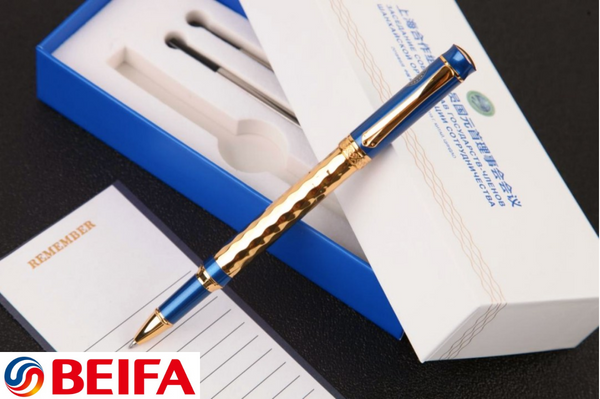 September 15-16 Uzbekistan hosted the 22nd meeting of the Council of Heads of State of the Shanghai Cooperation Organization (SCO Summit). This year, the 21-year-old SCO will officially usher in its second wave of membership expansion, drawing attention from the outside world.
1.
In today's economic globalization, the location of this summit is reminiscent of another city with a history of more than 5,000 years, which is also the core area of the Shanghai Cooperation Demonstration Zone, Jiaozhou City, Qingdao, China, where the 18th Shanghai Cooperation Summit was held.
From the beginning of the camel caravan, to now central bus 6 days can be arrived in Samarkand from Qingdao, in the international cooperation across thousands of miles, a Chinese enterprise known as "export king" sailed all the way, the writing of Chinese manufacturing legend, it's stationery industry head enterprise "Beifa".
2.
Beifa Group, known as the "King of pens in Asia", and its LAMPO brand, a high-end gift customization line, have been deeply committed to the stationery industry with the original intention of "making every pen good", which was always remembered by former German Chancellor Angela Merkel.
What is particularly noteworthy is that not only at the 2018 Shanghai Cooperation Organization (SCO) Summit in Qingdao, the desks of leaders of all countries were accompanied by a "good Chinese pen" produced by Belgium.
From the Beijing 2008 Olympic Games and the APEC meeting in Shanghai, to the BRICS Summit in Xiamen and the Beijing 2022 Winter Olympics… Beifa's high-end customized national gift pen can be found on all kinds of major international occasions.
Beifa and its brand LAMPO, as witnesses, have faithfully recorded the history of the world pattern written by leaders of various countries at every step of their global fame.
3.
As one of the national brand projects of Xinhua News Agency in 2020, with more than 3,300 patents, more than 50 pen-making industry-standard makers, and many other "national character" honors, some people may hastily classify it as a "low-profile technology flow".
But a deeper look reveals that Beifa is not simple. It is a very important national enterprise in many national science and technology projects.
From the beginning of globalization, the Beifa pen occupies 16.7% of the national export pen products, covering more than 200 countries and regions of the world 1.5 billion users…… After nearly 30 years of hard work, the former "King of export" has returned with great honor. LAMPO brand customized national gift pens of the company will continue to write Chinese stories with Chinese wisdom and Chinese quality, and bring more surprises to the world.
---