Hello to the meeting! This is what we're doing at Beifa!
Hello to the meeting! This is what we're doing at Beifa!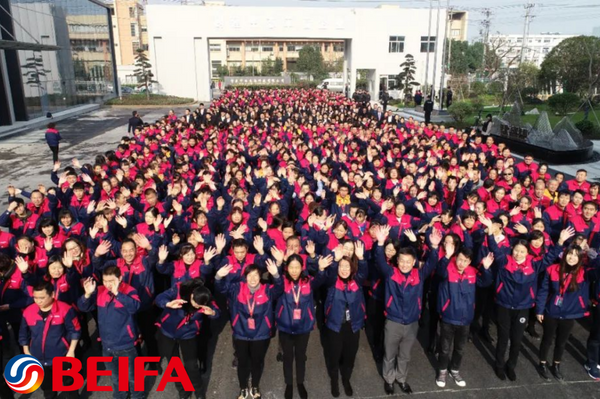 For an enterprise and a team, it is very important to improve the enthusiasm and confidence of employees. For example, the regular meeting on Monday is a good time to inspire people. By saying hello to the meeting as the opening statement, people are both excited and united.
The long-term development of a company with unified goals, orderly organization, consistent steps between superiors and subordinates, and efficient actions cannot be achieved without a strong "meeting culture" system. The company adheres to the principle that all meetings must have a clear purpose, or brainstorming to study major issues. Either inform the spirit, understand the intention, unity of goal, improve the ideological understanding; Either arrange the periodic work, clear the tasks, implement the responsibilities, timely solve, timely convey the work, so that all departments can feel the company's spirit of enterprise, and the first step of all these is to say hello to every meeting.
Beifa's meeting greeting is: "Good, good, very good!" A word succinctly conveys –
We mean it when we shout out our slogans;
Our service is thoughtful;
Our job is professional;;
And the result, we can achieve!
---