Mr. Shen Feng, Chairman of Beijing Hongshi Qiancheng Investment Group, visited Beifa
Mr. Shen Feng, Chairman of Beijing Hongshi Qiancheng Investment Group, visited Beifa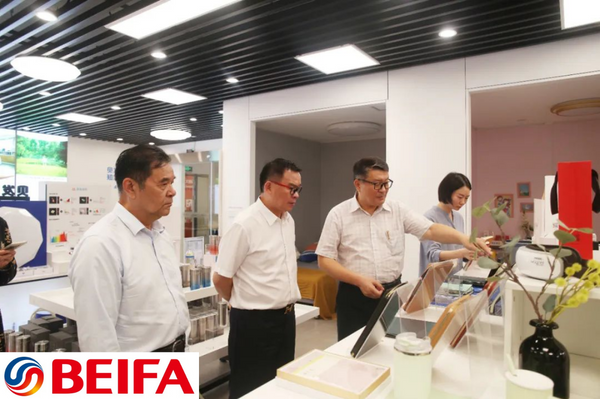 On September 22, 2022, Mr. Shen Feng, chairman of Beijing Hongshi Qiancheng Investment Group, visited Beifa Group.
Chairman Shen and his party visited the corporate culture exhibition hall, international exhibition hall, Beifa Zhile, and other places, and had a profound understanding of Beifa's strategy of "one pen, one chain and one platform", which is empowered by "digital and technology" and integrates industrial chain and supply chain.
Beijing Hongshi Qiancheng Investment Group Co., LTD., with comprehensive data innovation and application technology as the core, serves the data of central governments and central banks all over the world and focuses on the data innovation and application of Chinese city governments.
---