Introduction of Beifa R&D Design Center
Beifa Stationery Creative Design Center was established in 1997 and was recognized as a "National Industrial Design Center" by the Ministry of Industry and Information Technology(MIIT) in 2013 (The first stationery industry with this honor). It has all functions from creative design (including industrial design, graphic design, structural design, material application design), project organization and management, product trial production, mold design, and product testing. "To design top creative stationery products" with this mission, Beifa stationery Creative Design Center integrates colleges, universities, and professional design institutions to serve Beifa supply chain,  providing creative design overall solutions, and improving the manufacturing level of the stationery industry. Beifa group has created an innovative service platform for the stationery industry, leading the new trend of China's stationery industry.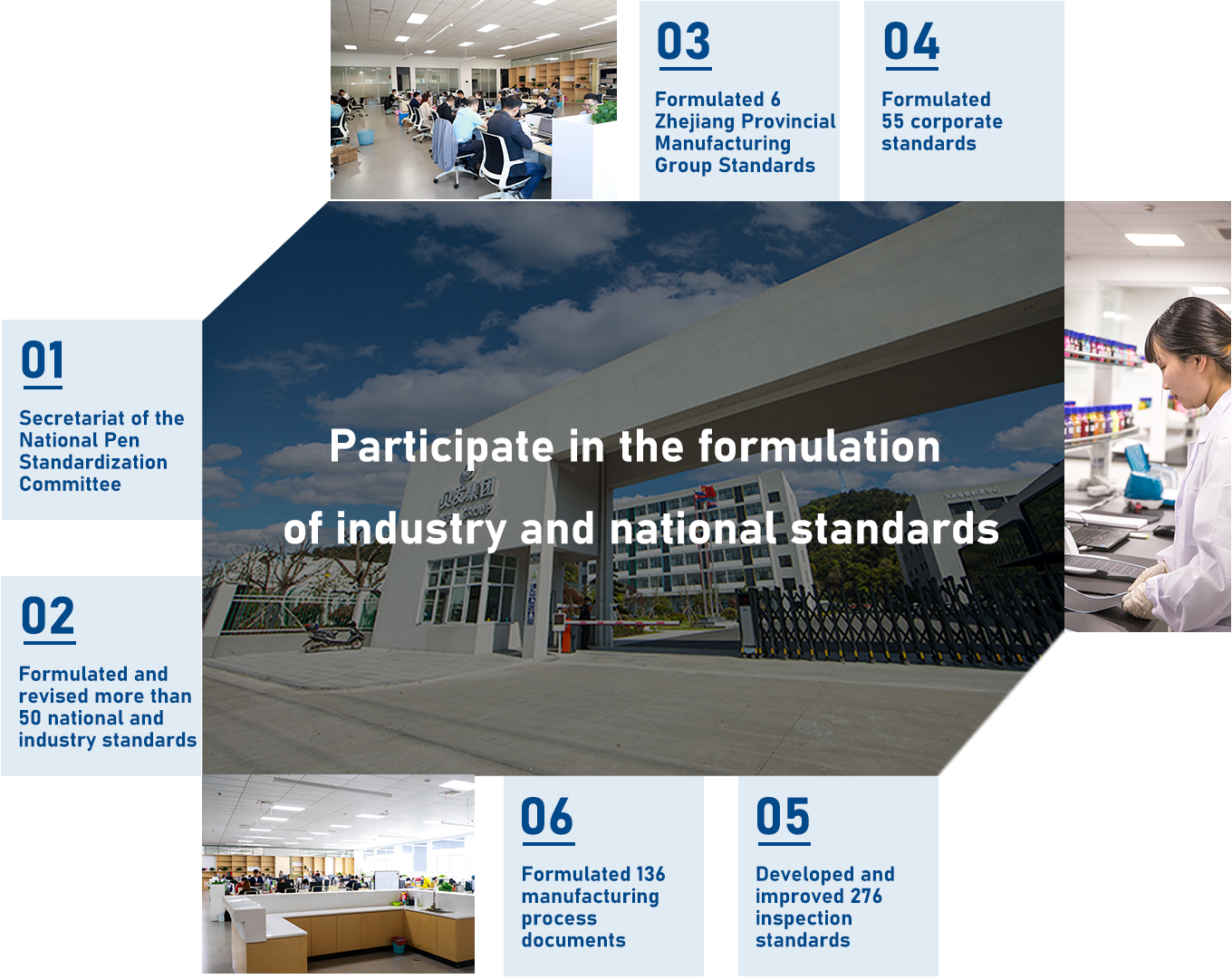 Master 6 core technologies
Precision mold processing technology
1. The first one to achieve multi-cavity (64) mold in industry, with a mold life span of 2 million/times.
2. High-precision automated production molds (mold precision 25um, product precision 10um), reaching the international advanced level.
3. Application of hot tunnel technology.
Precision machining technology
1. Free-cutting stainless steel nib material forming technology.
2. Multi-station high-precision cutting technology.
Special surface treatment technology
1. Environmentally friendly electroplating.
2. The use of environmentally friendly spraying technology.
3. Antibacterial and radiation-reducing technology surface treatment.
1. The matching technology of pen tip and ink
2. Writing assembly monitoring and testing technology
Fine chemical processing technology
1. Research and application of low-viscosity neutral quick-drying ink.
2. Application of environmentally friendly hot stamping ink technology.
3. Application of microcapsule technology in water-based ink
Digital intelligent manufacturing technology
1. R&D and application of intelligent equipment for digital centralized control
2. Agile manufacturing line that meets C2F reverse customization